Background investigations for pre-employment purposes are extremely important and hiring a licensed private investigator (not a on-line service) to perform these services are essential. False claims as to past experience, educational qualifications and professional affiliations are not unusual. The importance of this type of investigation is generally under-emphasized and an employer can be held liable for irresponsible hiring.
Only after a drastic occurrence such as a personal injury or valuable property, either material or intellectual, worth thousands of dollars is missing, does the actual hiring process become important. Don't wait, let SSI help you before it's too late.

Useful information for actionable results
The result of Special Solution's research and expertise is a comprehensive overview of an individual's background, delivered with the utmost attention to customer service, data quality, legal compliance, and cost-effectiveness. Ultimately, Special Solutions can help ensure your candidate is a good fit for a crucial position and help you make the most informed decision regarding key personnel.
WHY IS IT SO IMPORTANT TO PERFORM PRE-EMPLOYMENT
SCREENING SERVICES?

Screening services per applicant start as low as $24.95!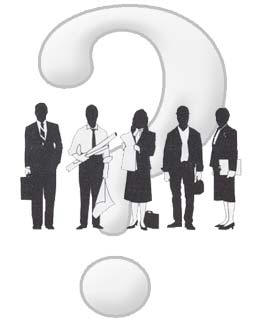 Gangs In The Workplace
Psychologically Challenged Employees
Violent Employees
Drug Related Past
Past Criminal Theft & Larceny Backgrounds
Economic Espionage
(Competitor Intelligence)

BACKGROUND CHECK SERVICES & PACKAGES

As part of a background investigation a criminal record check is performed in the location you request. This is very important. It would certainly be unwise to hire someone in a position of trust with an arrest background for fraud.
EDUCATION VERIFICATION
They say they have a college education? How do you know? If it isn't thoroughly checked out, you may find out they don't after it's too late. This subject has been the focus of several reports on national television. Check your prospective employees out and be sure. It's the right thing to do. Don't be one of the many that gets fooled. Call SSI and investigate. Get it right the first time. Don't get caught for irresponsibly hiring the wrong person!
The above are just two examples of what a background investigation includes. Drivers license records, credit records with employees permission, work experience, reputation in neighborhood amongst peers and many other sources of information can be checked to properly investigate a persons background.





BACKGROUND CHECK SERVICES & PACKAGES

A spectrum of services and a range of prices
Because Special Solutions is dedicated to providing you with the highest quality information at an affordable price, we offer various price points for our executive screening services. We will work with you to customize a screening program that provides the optimum balance of the types of services, delivery methodology, and required skill level of our researchers. Special Solutions has developed executive-level screening packages that meet a wide variety of needs, but what unites them all is our dedication to accuracy, compliance, timeliness, and client care.
Call us today for a customized background screening package for you business! 1 (847) 803-6922.