Illinois Background Checks - Chicago Background Checks - Pre-employment Background Checks





For over 23 years, Special Solutions has been conducting professional background screening services for corporations, small businesses and private individuals with accuracy and responsive service. We are not to be confused with "on-line" unlicensed Internet sources that are just out to make a fast automated "quick buck." Our seasoned and licensed investigative research department have all the necessary affiliations and resources to promote detailed hard information that will keep you or your organization safe!
At Special Solutions, we can tailor make special background screening packages that will comply towards your firm's sensitive needs for honest and forthright individuals. We have a system that is simple and secure to work with and we follow all state and federal Fair Credit Reporting Act laws.


Our basic background search offers an in depth background check and includes several products bundled together at a discounted price. Save time and money by ordering our basic background check providing the features you want at a price that will fit your budget.

Our Basic Background Search includes:
Identifying data and current address
Previous address history
Verification of Social Security Number (state and year issued)
Neighbors for Screening
Possible Vehicles & Recreational Properties (Boats, Motorcycles, etc.)
Possible

Relatives
Corporate affiliations
Corporate records associated with this Individual
Professional license search
Bankruptcy records
Lien and judgment records
UCC lien filings

Our most comprehensive background check provides you with the most information to make the best possible decision. This is our most comprehensive background search conducted from our premium databases. Our comprehensive background search combines the best features from all our products in one complete package.


Our Comprehensive Background Search Includes:
Identifying data and current address
Previous address history
Verification of Social Security Number (Year and State Issued)
Sex offender search for the individual's current state of residence
County or State criminal record search (Excludes NY, Statewide Criminal Searches are NOT available in: AK, AR, CA, DE, ID, KY, MA, NV, NH, ND, RI, TN, VT, WV and WY).
Corporate affiliations
Property ownership information
Possible

Relatives

Bankruptcy records
Lien and Judgment records
UCC lien filings
Government Exclusion List Search includes OIG/GSA/FDA/OFAC
Professional license search

This Nationwide Criminal Database Search is the most powerful criminal search available in the United States.

Retrieve the past 7 to 20 years of criminal records for 40 states.

The sources of data includes 59 sources of data covering 40 states. This search includes multiple sources for criminal records and includes State and County criminal record repositories, Department of Corrections, parole records, federal fugitive files and sex offender registries.

This powerful criminal records search accesses over 75 million criminal records throughout the United States. If an individual has lived in several states this may be the best search to perform. Please click here to check the sources of data for a description of the data and for the time frames that are being searched.

Includes the following States: AK, AZ, AR, CA, CT, DC, FL, GA, ID, IL, IN, IA, KS, KY, ME, MD, MI, MN, MS, MO, MT, NE, NV, NH, NJ, NM, NY, NC, OH, OK, OR, PA, RI, SC, TN, TX, UT, VA, WA and WI. If the state you are looking for is not listed or for an in depth search please call us for more information.

This Search Provides:
Felony and Misdemeanor Records (Sexual Offender Search As Well)
Case Number
Charge
Disposition & Sentence
Offense Date
Arrest Date
File Date
Disposition Date



Indemnification
You agree to indemnify, defend, and hold Special Solutions, Ltd, its officers, directors, employees, agents, licensors, and suppliers, harmless from and against any claims, actions or demands, liabilities and settlements, including, without limitation, reasonable legal and accounting fees, resulting from, or alleged to result from, your violation of these Terms of Use.

John C. Frycek
John C. Frycek, LPD, PPS, CIS
Director of Operations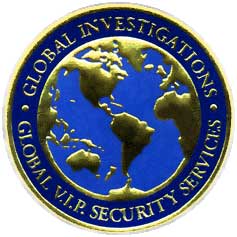 There are fine Cigars and cheap Cigars, but there are
no fine cheap Cigars....Winston Churchill
SPECIAL SOLUTIONS, LTD.
7524 N. Harlem Ave.,
Chicago, IL 60631 (847) 803-6922 Fax: (773) 775-7300
www.specialsol.com E-mail: info@specialsol.com
Link