<![if !vml]>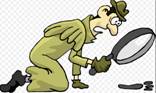 <![endif]>
Special Solutions, Ltd.
Presents:
"A Day with a Detective"
Have you ever wondered what it would be like to be a big time city Private Investigator? Do you want to learn about the methods, skills and the worldly tactical of conducting private investigations? If yes, this deal is for you! Let John C. Frycek, a 25 year veteran Licensed Private Detective take you in a fast paced and exciting journey into the world the PI! This "hard hitting" and "action packed" six (6) hour program will have you totally memorized jumping off your seat!
Learn the Methods of Information and Intel Gathering

Explore How PI's Track Persons and Place People under Surveillance!

Work and Play With Over One Million Dollars of Pro Spy Equipment!

Go on a Real-Like Physical (Field Trip Surveillance)!

How to Tell If You are Being Watched and Bugged!

Lean How to Cold-Read Anyone in Seconds!

See the Weapons and Personal Protection Gadgets PI's Use!

Learn Real Hand-to-Hand SIMPLE Self-Defense Moves!

Track People with GPS, Crack Theft Cases and Find people!

Background Anyone or Thing for FREE!
WARNING: This program and deal is not for the weak minded and sensitive. This program is adult orientation and one must be over 18 years of age and sign a wavier. This program is one-of-kind and only offered once every year.
Come be our guest and explore the realm of the sleuth trade. This course is offered for entertainment and educational purposes only and shall not be used for professional purposes.
<![if !vml]>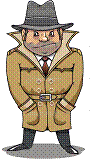 <![endif]> Psssss…..Lunch & Eats Are Included!
COURSE DATES
Saturday, June 29, 2013
10:00 A.M. to 4:00 P.M.
Tuesday, July 9, 2013
6:00 P.M. to 12:00 A.M.