"We Observe, Report & Deliver."
| | |
| --- | --- |
| | Surveillance is an investigative technique that involves covert observation to document the physical activities of an individual's activities. Surveillance is usually requested by a client based on something specific; such as an anonymous tip, business matter, claimant fraud, spouse, etc. Our surveillance teams conduct surveillance everyday and have years of experience in different surveillance scenarios & situations. |
Sometimes in negotiations, in an attempt to settle an insurance claim or look into possible business fraud, the need for this type of special service is crucial in order to capture the validity of an unproven claim or suspicion. Surveillance can be conducted to obtain video tape and/or other photographic evidence that will aid in any legal arbitrary situation and reduce liability.
"Some investigators are young and inexperienced only to be driven by their profit orientated employers to perform surveillance tasks with no resolve."



"Not us." "Our investigators all have a minimum of (8) years in the field."
"Do not settle for less experienced investigators."
We use the latest in state of the art video camcorders and high-speed digital 12 mega pixel SLR cameras. Our surveillance teams are equipped with high resolution video camcorders, telephoto lenses, low light camcorders and body worn hidden cameras. Hidden cameras are utilized in place of a regular camcorder to obtain video photography in places such as bars, restaurants, party stores, bowling alleys, grocery stores, health clubs, office buildings and many other public places. Video photography obtained during surveillance is always focused on the subject; the subject is identifiable and the shot is always clear and steady. No matter the locale, we have the experience and equipment required to obtain video photography.
Special Solutions has the latest in High-Tech surveillance equipment which allows a color video print to be made from our surveillance video. This color video print will provide the client with a clear, identifiable, current picture of the claimant and will be included with our
detailed report.



*Detailed, narrative reports are included with each surveillance to document the results of our surveillance.

If you require surveillance work or have any questions, please contact our office to discuss your specific needs. Since all cases are unique, the design and procedure of the investigation can be discussed without obligation or charge. All consultations are free and considered with strict confidentiality.

"Our investigators do not get defeated, we travel anywhere and get the proof by means of video-graphic evidence or high resolution digital pictures." "They are equipped with body worn video covert cameras that will allow them access anywhere the subject goes." "No excuses, just results."
D

ay, Night, Fog, Rain, Snow or Hail, we have the video equipment and the expertise to get the evidence our clients need in order to fulfill the assignment. "No excuses---just results.
With many years of in-the-field experience, we are highly qualified to perform your surveillance needs. Only state of the art equipment is used. We are frequently called upon by insurance companies, law firms and other investigative agencies to conduct surveillance investigations for them which includes everything from worker's compensation matters to spousal problems. Call or email for consultation relative to your request and needs.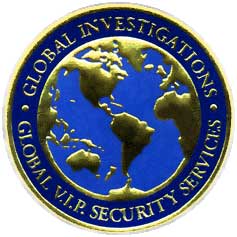 There are fine Cigars and cheap Cigars, but there are
no fine cheap Cigars....Winston Churchill